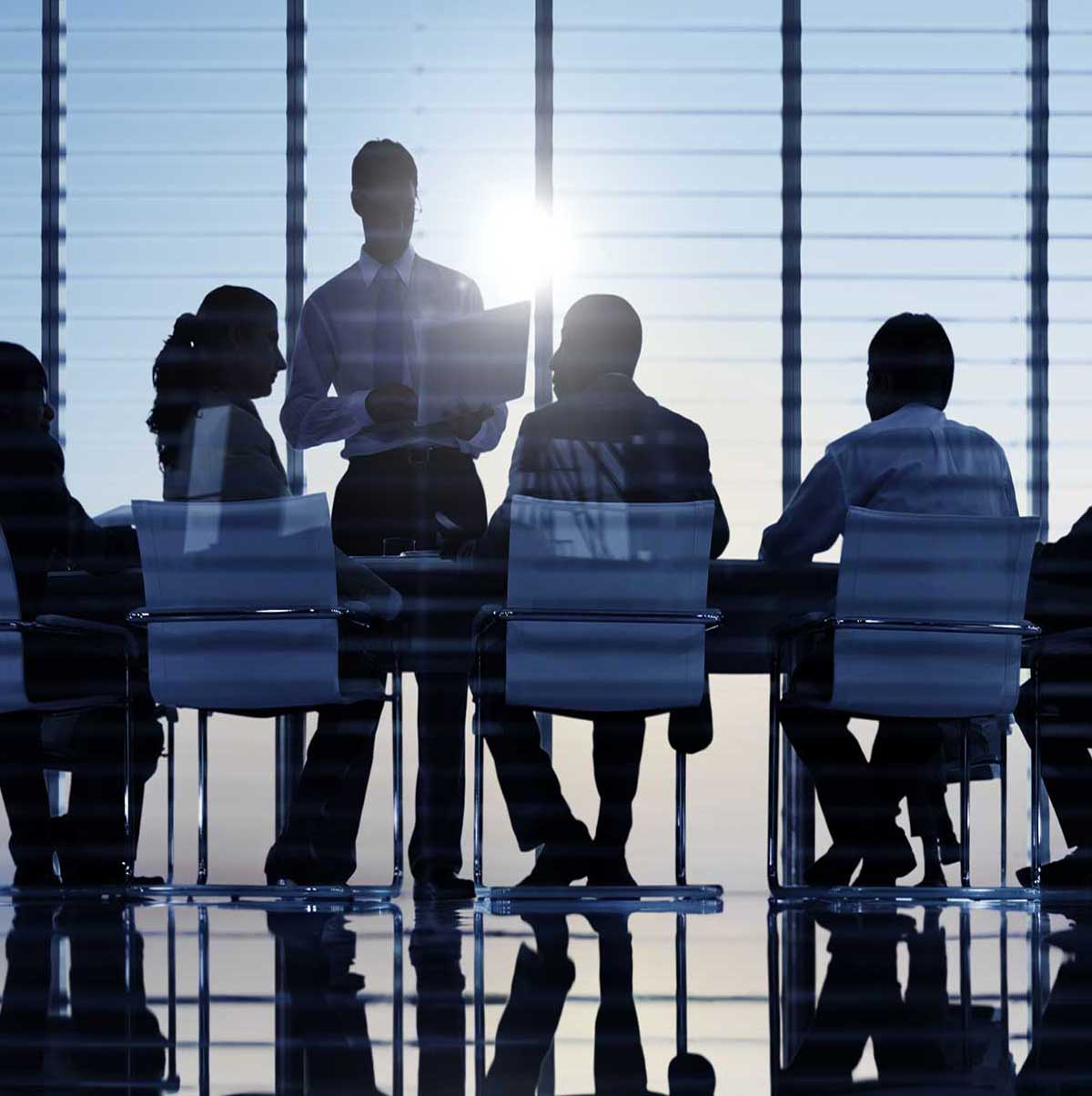 Management Team
VALDEL AT
Management Team
VALDEL AT
Driven by leadership, empowered by vision - A management team comprising expertise, knowledge and experience is the foundation for success at Valdel.
At Valdel we are led by a dynamic management team, which is the backbone of our success. Our management team consists of thought leaders and doers with expertise spanning varied domains and backed by long experience. They have a proven track record in successfully managing business units with a focused approach towards deliverables. At Valdel, they bring to the table their own individual expertise and experience and they have each contributed their own milestones to the group's journey towards success.
valdel group
management team
DR. M.R. JAYARAM
CHAIRMAN, VALDEL GROUP
As the chairman of Valdel Group, Dr. M. R. Jayaram provides strategic advice and direction, backed by his wealth of experience in managing large organizations. He started the engineering services initiative in 1991 through a joint venture with M/s John Brown, UK, which in 2000 became the first vehicle to enable the creation of Valdel Group by acquisition of the partner's stake.
He is also the Chairman of the M.S. Ramaiah Group of Educational Institutions, one of the leading names in education in Karnataka. The institution has established 17 professional colleges, apart from other institutions covering the whole spectrum of K12 education – from preschool to graduate education – all in a unitary campus, providing education to more than 10,000 students.
Dr Jayaram had a brief stint in politics and served as the Member of the Legislative Assembly, Government of Karnataka from 1972 to 1979.
Dr. Jayaram is also the Managing Trustee of M. S. Ramaiah Charities Trust, which provides scholarship to deserving students and carries out various other charitable activities.
He was conferred the 'Dharmadhikari' title by the Yogi Nareyana Sri Kshetra in Kaiwara, Kolar District, Karnataka, a popular tourist destination famous for its temples with historical significance.
Dr Jayaram was also honored as Doctor of Business Administration by the Coventry University, UK, in November 2006.
M.J. SHANTHARAM
MANAGING DIRECTOR, VALDEL Group
Mr. M.J Shantharam launched the 'Valdel' group identity in 2000 with the acquisition of the engineering business of Kvaerner, USA's Bangalore operations. The engineering business was further consolidated with an equity arrangement with S&B Engineers & Constructors, USA, a US $ 4 Billion EPC company.
In 2004, the engineering business was de-merged into upstream and downstream.
Mr. Shantharam brought in Larsen & Toubro to acquire a major stake in the upstream business and with that L&T Valdel Engineering Private Limited was formed, which today is one of the leading engineering companies for the upstream oil & gas sector. Simultaneously, he consolidated the downstream business with S&B Engineers & Constructors, USA, by opening the second engineering centre in Delhi to cater to the growing demand in the downstream oil & gas sector.
Under his leadership, the Valdel group later diversified into real estate in 2006 and successfully tied up with major real estate companies, including Prestige Group, DivyaSree Developers, Vaishnavi Infrastructure and Shriram Group to promote residential, commercial, SEZ and other mixed-use developments.
He is the chief strategist for the group and his responsibilities include, managing organizational performance, formulation of business strategy, explore new business areas and financial planning. His vision and leadership has led Valdel to be recognized as an important player in the industry and markets it operates in.
He is a member of the Bangalore Chapter of Entrepreneur's Organization, a global community of business owners.
DR. SIVATHANU PILLAI
ADVISOR
Dr. Sivathanu Pillai is one of India's foremost scientists and technocrats. He is regarded as the Father of BRAHMOS Missile program, India's pioneering and path-breaking supersonic cruise missile.
Dr. Pillai served as Chief Controller of Research and Development and held the rank of Distinguished Scientist at  DRDO, the Research and Development arm of the Ministry of Defence, India
He has completed the Advanced Management Program at Harvard Business School, and has a PhD in Technology Management from the Univ. of Pune. In recognition of his services to he country, he was conferred with two national recognition awards, the Padma Shri in 2002, and the Padma Bhushan in 2013.
Dr. Pillai is currently an Honorary Distinguished Professor  at ISRO, an Honorary Professor at IIT Delhi and a Visiting Professor at Indian Institute of Science. Dr. Pillai serves on the Advisory Board of Ramaiah University of Applied Sciences.
DR. PRAHLADA RAMARAO
ADVISOR
Dr. Prahlada Rama Rao is amongst India's foremost Aerospace and Defence scientists. Dr. Rama Rao had a distinguished career with the Defence Ressearch and Development Organization of the MoD, and rose to the very top, as Director and Chief Controller Research and Development of the organization.
Well known for his contributions to India's space and missile programmes, Dr. Rao was Director of the Integrated Guided Missile Development Programme and was responsible for many successful missions.
Dr. Prahlada Rama Rao if a former vice chancellor of  the Defence Institute of Advanced Studies, Pune.
In recognition of his contributions to the Nation, Dr. Rao was honoured by the Government of India in 2015 with the Padma Shri.
Dr. Rama Rao is currently adjunct professor at the Indian Institute of Science at its Department of Aerospace and Department of Management Studies.
HEMANTH ACHAYA
CHIEF EXECUTIVE OFFICER
Hemanth Achaya has had a distinguished managerial record of more than 40 years.
As a member of the Tat Administrative Services, he served the Tata Group for 26 years, in sectors as diverse as consumer products, Telecommunications and High technology manufacture. His last stint with the Tata Group was as Chief Operating Officer of Tata Advanced Materials for 10 years, where he effected a turn-around of the Company and created a world-class facility for aerospace composites and defence products.
He was responsible for building long-term relationships for supplying advanced composite components to several OEM's and Tier 1s, such as Boeing, Airbus, Spirit Aero systems, FACC, Saab, GE and UTAS. In addition, TAML emerged as the leading supplier of composite components to ISRO and HAL during his tenure.
AIR MARSHAL P KANAKARAJ
(Retd)
CHIEF OPERATING OFFICER
Air Marshall P. Kanakaraj (Retd) had an illustrious career in the Indian Air Force and rose to the very top of its Maintenance arm as Air Officer Maintenance and AOC-in-C Maintenance command at Nagpur.
In addition, Air Marshall Kanakaraj (Retd) served in in the Defence Quality arm, DGAQA, the Defence Aircraft Certification arm, CEMILAC and also as Chief Aeronautical Inspector at the Ordinance Factory Board.
Air Marshall Kanakaraj (Retd) has a masters degree from IIT Madras in Mechanical design and is considered an authority on aircraft engines. He is the recipient of three Presidential awards.
The Indian Air Force has one of the widest and complex range of flying machines, with aircraft of every vintage. In this environment, he has been instrumental in successfully leading and managing several innovative programs for indigenous design and development that has saved the country several million dollars in foreign exchange.
C R SATYA
TECHNOLOGY ADVISOR
C.R.Sathya is considered one of India's pioneering experts in the field of composites. He is credited with setting up and leading ISRO's centre of Composites in Trivandrum, and led many successful programs in successfully realizing complex composite assemblies for satellite and launch vehicle programmes. After leaving ISRO as the Head of its Composites Centre, Sathya joined Tata Advanced Materials as Senior VP Technology and set up the world class composites facility there. In TAML, Sathya developed and led many programs for manufacture of composite armour products such as Bullet Resistant vests, Armoured vehicles, Missile carriers, filament wound missile launchers, composite parts for medical electronic equipment, as well as complex composite parts for ISRO such as Solar Panel substrates and launch vehicle interstages.
M.Subba Rao
Technology Advisor, RUAS
M. Subba Rao is considered one of India's foremost authorities in aerospace composites. He is an MTech from IIT Madras and the creator of the National Aerospace Laboratory's NAL's Composites centre into a world class organization.
As head of the Advanced Composites Group in NAL, Subba Rao was responsible for successfully realizing all the complex parts for India's Light Combat Aircraft Tejas, critical composite parts for the Transport Aircraft Saras. The innovative technologies and processes developed by his team have resuted in NAL receiving multiple JEC Excellence awards. Subba Rao was the Chief designer for the Tejas programme, as well as for the Empennage and Composite wing of the Saras aircraft. As Head of Engineering at Tata Advanced Materials, Subba Rao led the successful local manufacture and export of several programmes for Boeing, Airbus and Rolls Royce.