World Class Infrastructure
Valdel AT has invested in state of the art equipment for manufacture of composites products and systems. These provide Valdel AT with versatile infrastructure to solve a wide range of problems for its customers. The existing facility at Peenya has 32,000 sq feet of space for manufacturing and support activities. On the cards is a much larger greenfield manufacturing facility, with 120,000 sq ft of manufacturing and support space, and with large autoclaves, C Scan machines and CNC machining centers.
The manufacturing facility has been designed keeping in mind the latest technologies with sophisticated equipment to design, develop & manufacture advanced composite products with consistently high quality. The equipment includes a Fully Automated Autoclave, Programmable Oven, Laser projectors, Laser trackers, Prepreg Cutter, Differential Scanning Calorimeter, Dynamic Mechanical Analyzer, and various other equipment required for design, research, prototype development as well as serial production. The Factory is also equipped with a state of the art ISO 7, Class 10000 Clean room.
AUTOCLAVE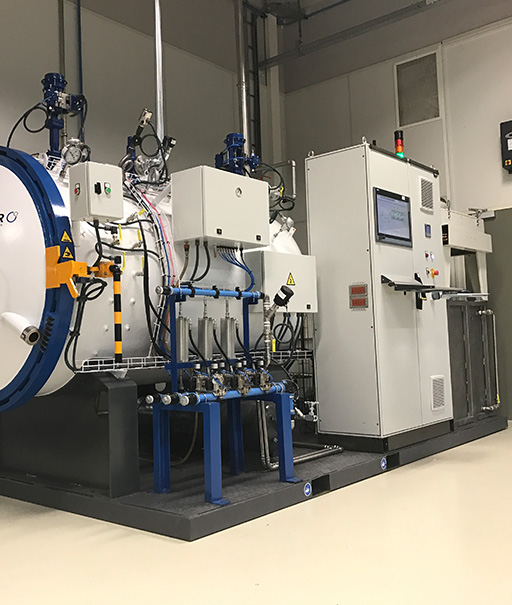 AUTOCLAVE
Aviation and military components have stringent quality requirements. The factory has an autoclave from the Spanish Company Olmar, having a working diameter of 1m and working length of 1.4 m, with an operating temperature of 250°C and an operating pressure of 10bar 'g'.
COMPOSITE CURING OVEN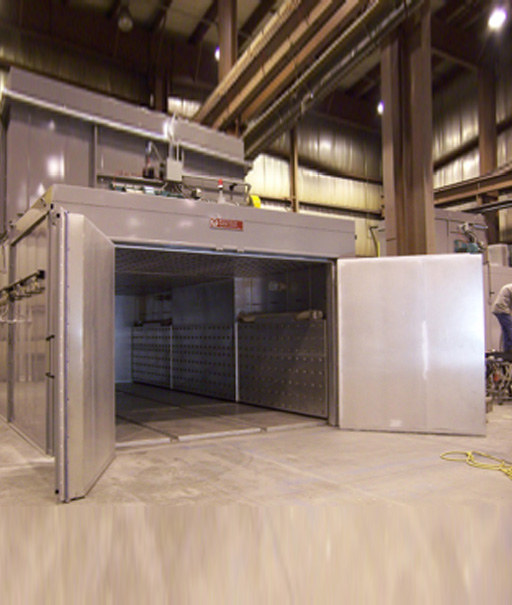 OUT-OF-AUTOCLAVE COMPOSITE MANUFACTURING
The factory has expertise in manufacturing of products and components using Out-of-Autoclave technologies, using programmable composite curing oven and resin infusion techniques. Both these processes are NADCAP certified.
COMPOSITE CURING OVEN
Apart from autoclave curing, composites parts can also be manufactured by vacuum bag consolidation of CFRP and GFRP prepregs that are oven cured in controlled temperature and pressure. The facility has a composite curing oven of working area 6m (Length) x 2.5m (width) x 2.5m (height). Working temperature range is 250°C with close temperature control and uniformity.
RESIN Transfer and Resin INFUSION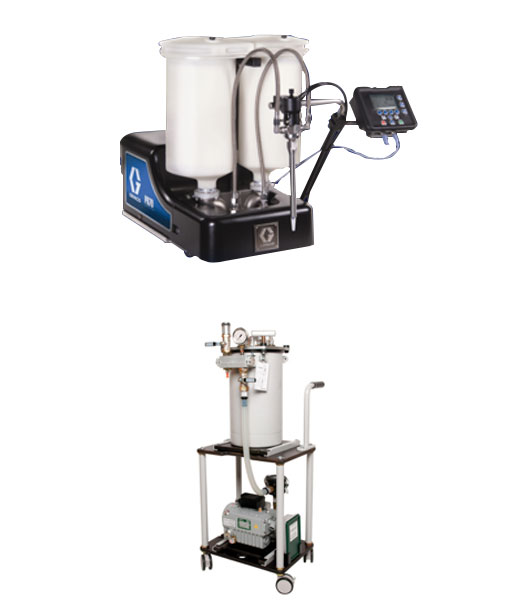 RESIN Transfer and Resin INFUSION
The factory has a Graco PR70 from USA and Vacmobile Modular 2S, New Zealand for resin infusion. PR70 has a variable ratio from 2.5:1 to 5:1 for accurate metering, mixing and dispensing medium to low viscosity resins for potting, gasketing, encapsulation and syringe filling. The heavy duty Vacmobile Modular 2S equipment is used for high quality and controlled Vacuum Infusion.
PREPREG AND FABRIC CUTTTER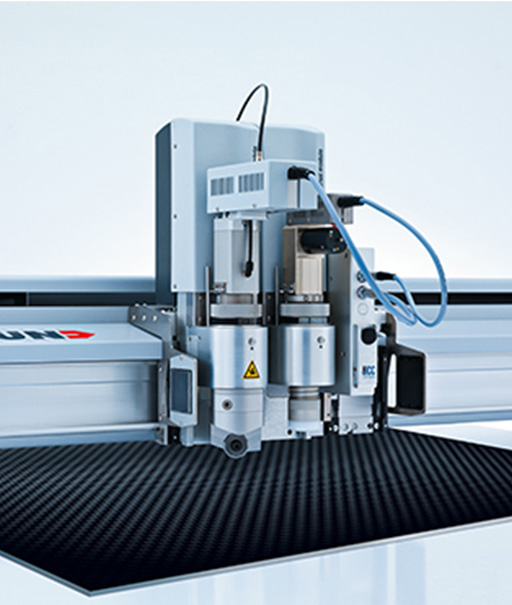 PREPREG AND FABRIC CUTTTER
The Zünd digital cutter G3 M-2500 from Switzerland has a working area of 1330mm (width) and 2500mm (length) with a provision for 3 tool module slots and a wide range of cutting tools for cutting prepregs, woven carbon and glass fibre, honeycomb and foam cores . The purpose of Zünd digital cutter is to accurately and consistently cut composites reinforcements. The Cutter uses nesting software to optimise material usage with minimal waste and increased productivity.
LASER PROJECTORS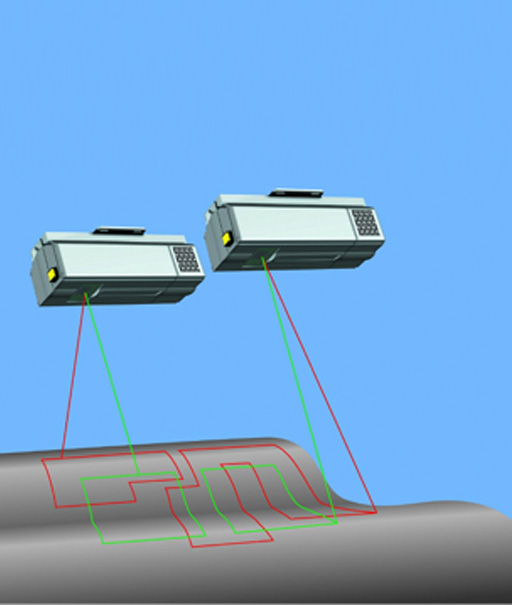 LASER PROJECTORS
The factory has three LAP laser projectors from USA. Each individual laser projector has an operating range of 9m having an accuracy of ±0.1mm/m. The purpose of laser projector is to carry out accurate positioning and layer-by-layer placement of prepregs and woven fabric on mould for manufacturing aviation components and products. This provides much greater accuracy and control as compared to templates and eliminates operator errors.
LASER TRACKER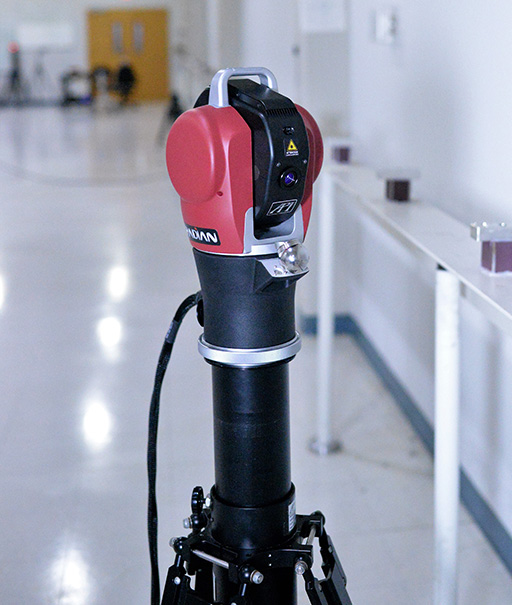 LASER TRACKER
The RADIAN (IFM+ADM), laser tracker from USA HAS a working range of 20m radius with an accuracy of 10µm. This Portable 3D measuring Coordinate Measuring Machine (CMM) is used to measure master moulds, tools and components made out of composites or metals needing close tolerances and/or complex profiles.
THERMAL ANALYSIS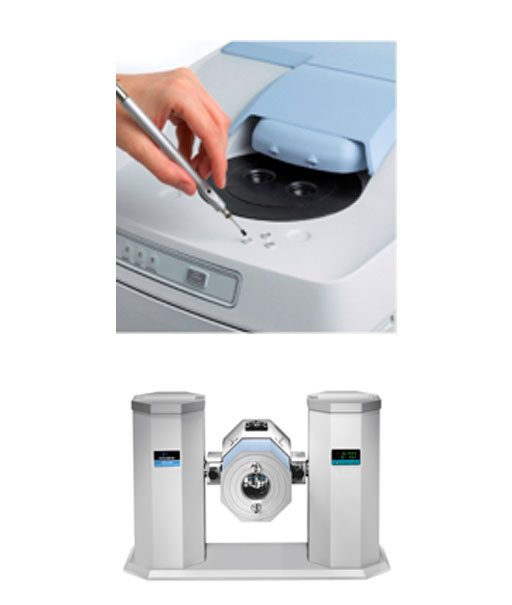 THERMAL ANALYSIS
Differential Scanning Calorimeter (DSC 8000) and Dynamic Mechanical Thermal Analysis (DMA 8000) from Perkin Elmer, USA. DSC is used for studying resin cure process. DMA is used for studying physics and mechanics of polymer material under high and low temperatures (-150°С to +600°С).
OLYMPUS SCANNING MACHINE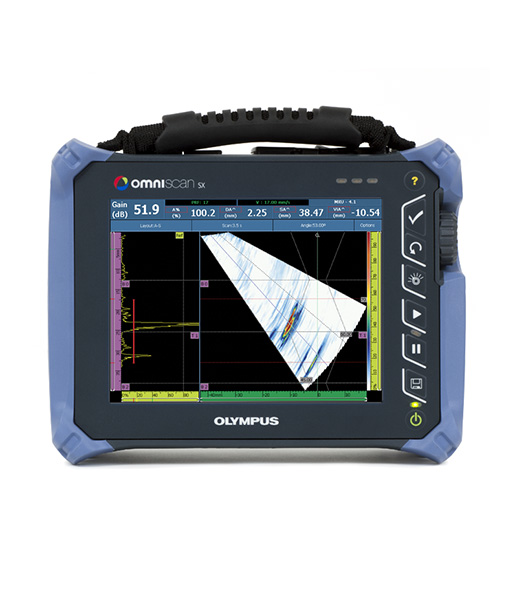 OLYMPUS SCANNING MACHINE
The Olympus OmniScan SX from USA is used for carrying out Non Destructive Testing on composite components. The machine is capable of carrying out both A and C Scan testing.
Valdel Advanced Technologies has its in-house team of design and engineering professionals who have experience in concept design, material characterization, composite and metallic tool design, component and tool modelling using CAD, as well as reverse engineering. The Design Group also undertakes process design and creation of manufacturing documents such as work instructions, PFMEA sheets and Route Cards.
This capability is bolstered by the Techno Center Design Group of RUAS, which is well versed in Structural Analysis of composites and metals. The Design group can offer services in:
ENGINEERING AND DESIGN
Valdel AT offers a range of design engineering and project management services that draw on our capability to offer end-to-end project delivery covering a comprehensive list of services.
Engineering Design Services

Design of mechanical systems
Finite element analysis
Kinematic & dynamic analysis
Computational fluid dynamic analysis

Tooling for composite parts and systems

Design of both composite and metallic tools using CATIA and Unigraphics
Manufacture of composite tools both in GFRP and CFRP
Testing of tools and first article manufacture

METHODS AND PROCESSES

Design and optimisation of Manufacturing Processes
Manufacture of composite tools both in GFRP and CFRP
Creation of process Documents and Traveling Logs
Team & Infrastructure
The Design Center has an experienced team which has worked on multiple projects in the areas of Design & Development, Structural Analysis, Kinematic Analysis, Dynamics, Computational, Fluid Dynamic Analysis, Thermal Analysis, Product Design & Manufacturing Simulation for various Clients across various verticals.
Our Team has hands on exposure to all the leading software used in the Design & our center equipped with all the necessary infrastructure to provide a seamless experience to the client.
International certifications
Valdel is one of the few composites companies in India that has received AS9100 D certification, and the only company in India that is AS 9100 certified for composites design. Valdel has also received NADCAP certification for Composites, and is the only company in India that is NADCAP certified for Liquid Resin Processing.


Projects Executed
In a short span of time, Valdel AT has embarked on and successfully executed several innovative and complex projects:
1 M MULTIPIECE REFLECTOR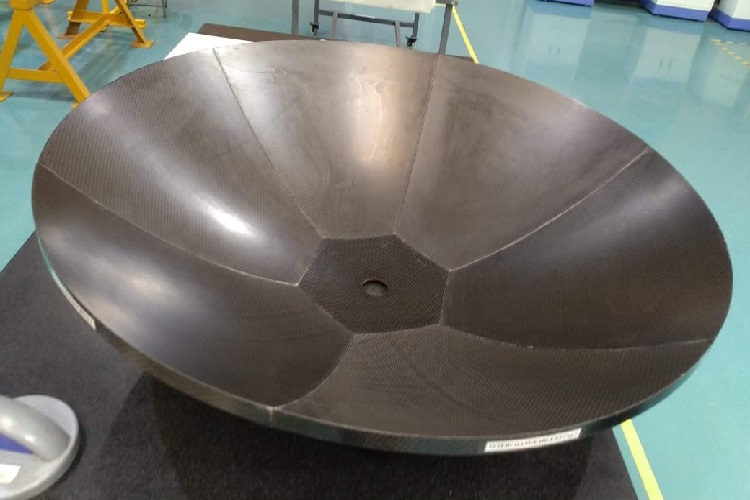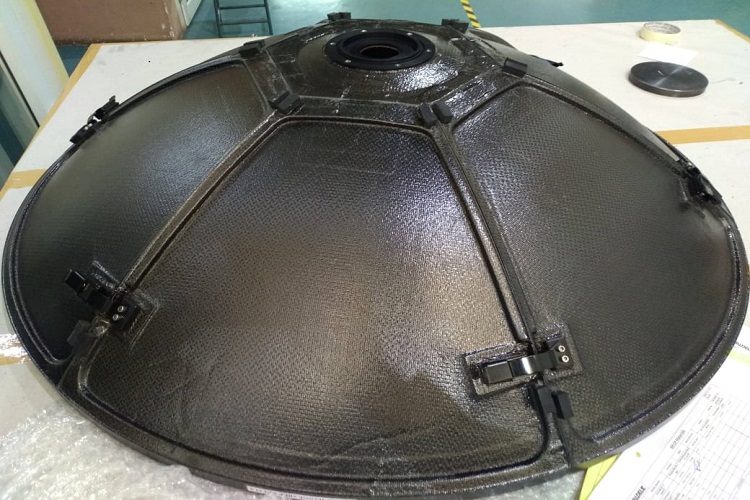 Customer: BEL
End user customer: INDIAN ARMY
More than 6 different antenna reflector systems designed and developed Unique Import substitution project.
NAVAL DOORS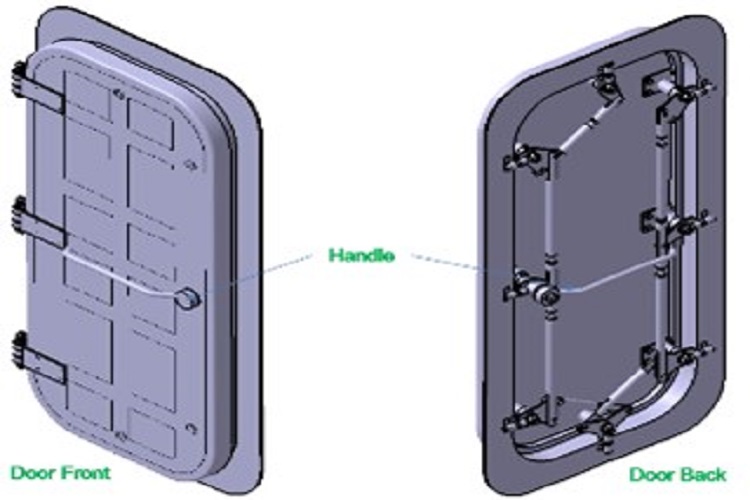 Project awarded by Indian Government Defense R&D Labs.
To be completed in 2022.
When completed, will be the only composite door and hatch system in the world to meet stringent IMO global fire resistance requirement
Half the weight of existing steel doors
Fire, EMI resistant, gas, and water- tight
Project Scope: Material selection, testing, characterization, design, FEA, Mechanical subsystem design, tooling design and manufacture, manufacture, testing and qualification, installation on board Naval ship and final acceptance by end customer
PARTS OF BMP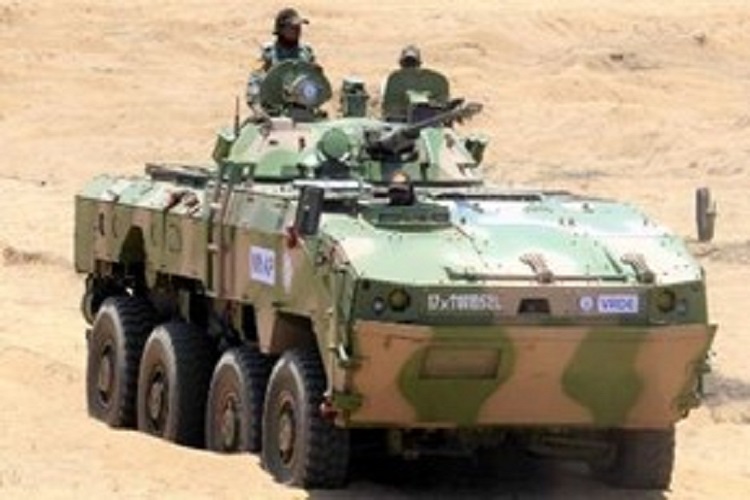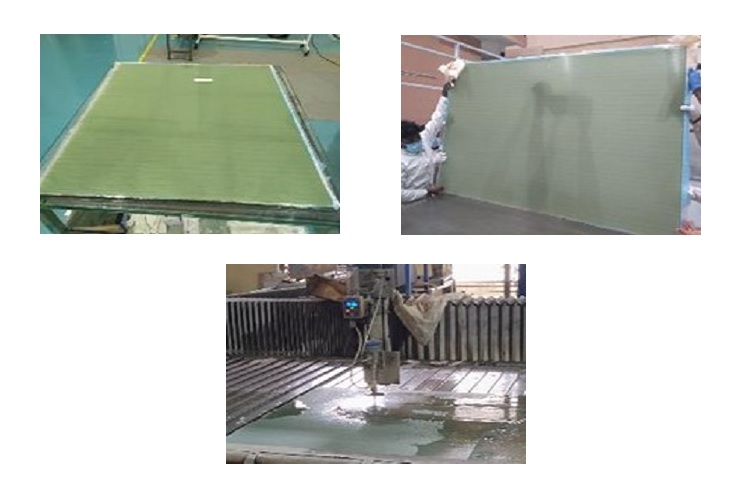 Customer: Vehicle Research & Development Establishment, India
Material: 14 mm thick Glass, Epoxy Resin
Scope: Manufacture of glass laminates, Trimming, slotting and Finishing, water jet Cutting
Process: Vacuum Resin Infusion
FLYING MODEL OF AMCA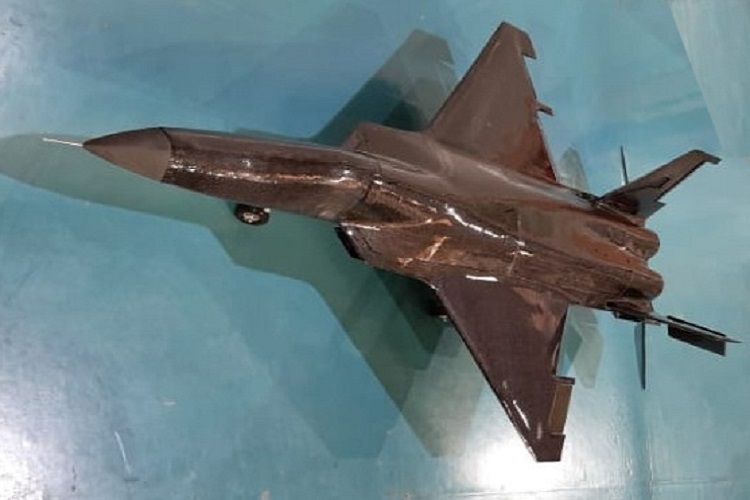 CFRP Airframe for Aeronautical Development Agency through our partners
General Aeronautics.
Extremely light flying model for testing and validation program
2.4 M ANTENNA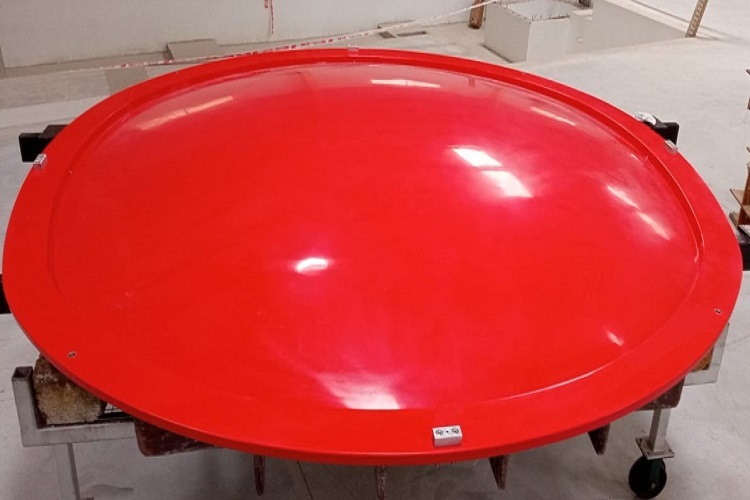 CFRO sandwich structure with. Multipiece unit with innovative clamping mechanism and
complex metallic back-up structure. Stringent profile tolerance of 500 Micron RMS.
Project involves design and development of composite tool (pictured above)
CFRP STRUCTURE FOR BEL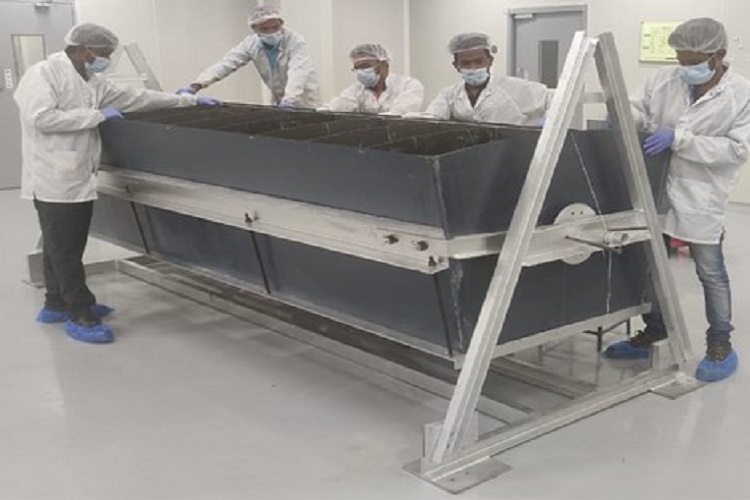 One of the largest parts manufactured by Valdel. A very large and complex
CFRP structural part,
more 3 M x 1.5 M x 1.2 M with 25 mm thick paneling, using CFRP prepregs
Design and development of a complex CFRP airframe for a UAV, along with design and realization of metallic tooling.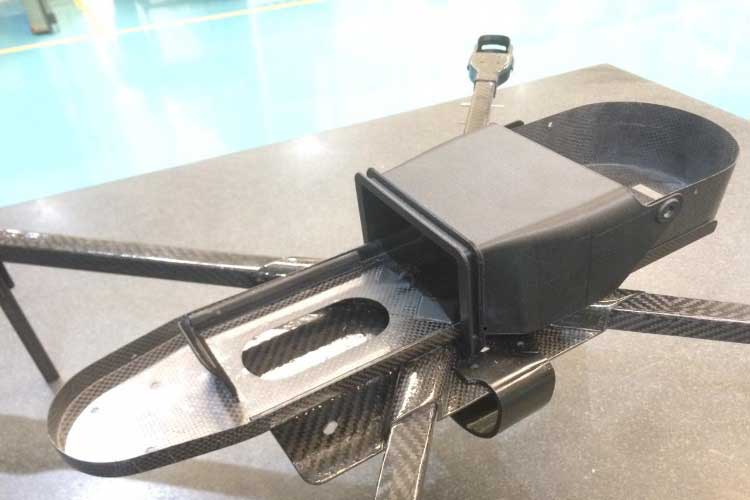 This project involved selection of material and characterization, design and manufacture of metallic and composite tooling, process selection (autoclave curing) and final assembly and integration of the airframe. A highlight was weight reduction by more than 20% from target was achieved.
Manufacture and assembly of a 100 M long composite Infantry Foot Bridge.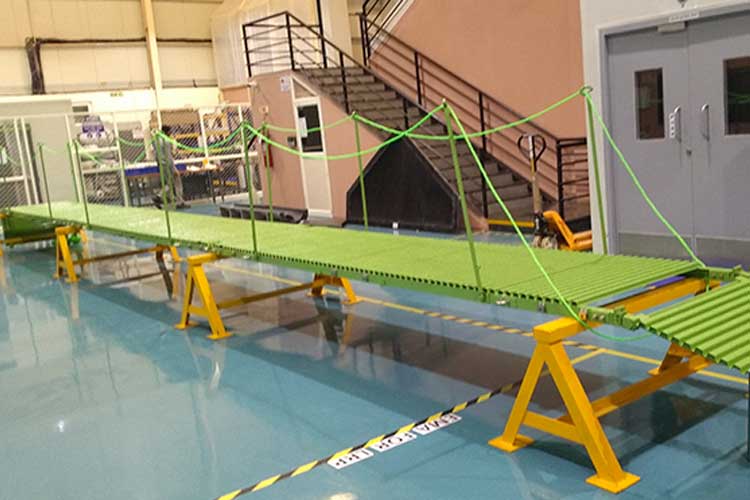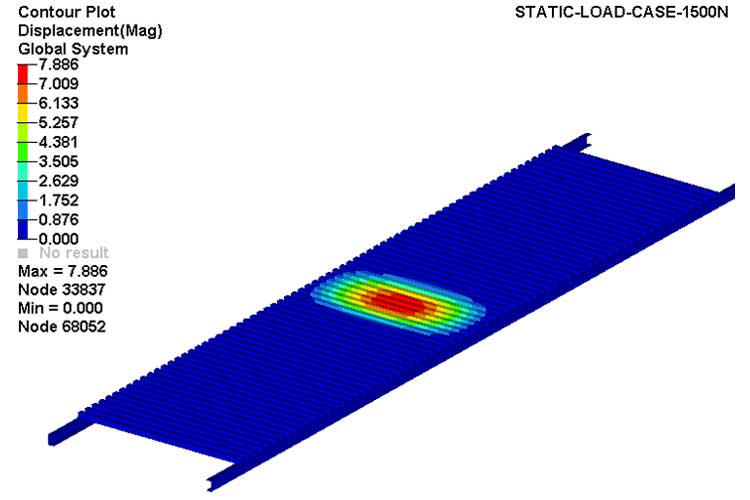 This project involved Design validation, material testing, manufacturing process opimisation, manufacture of around 2000 detailed metallic parts, final assembly of metallic and composite components, and final load testing. The delivered product was a 100 M long rapidly deployable Infantry foot bridge.
Conversion of metallic battery panels with a CFRP panel for a combat aircraft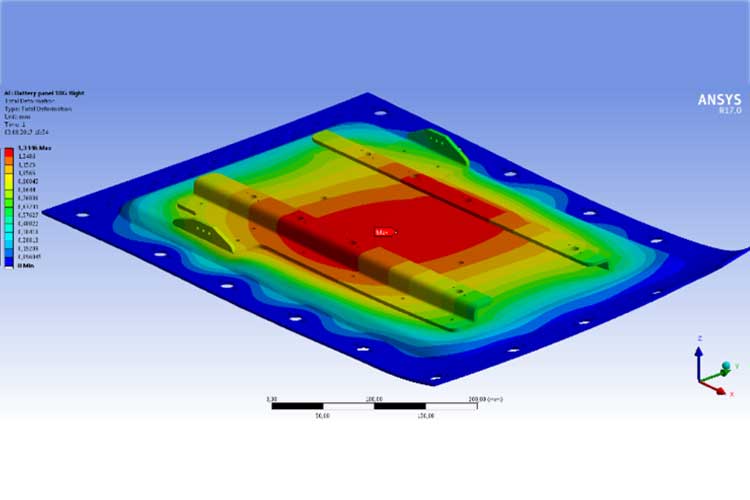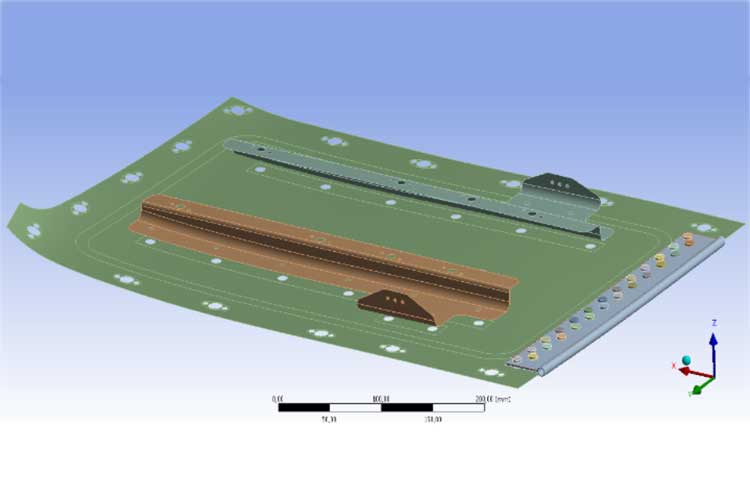 The project involved study of existing problems with the metallic panel, concept design of a composite panel, material selection, manufacturing process selection, tool design and fabrication, metallic parts design and fabrication, and final manufacturing. In the next phase, certification will be obtained from the authorities.
Manufacture of CFRP antenna reflector systems for a defence communication project :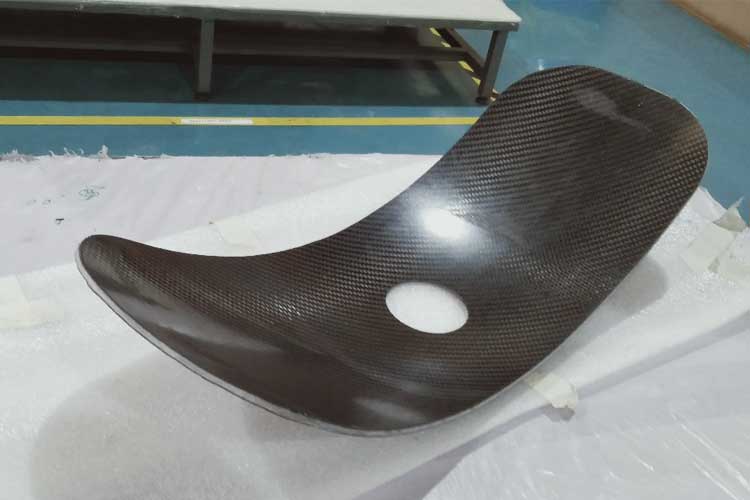 The project required design and manufacture of tooling, selection and characterization of material, selection of manufacturing process, and manufacture.
A highlight was the high degree of accuracy that was achieved, with an RMS value of less than 200 microns.
Manufacture of a Jet UAV for an Indian Defence programme.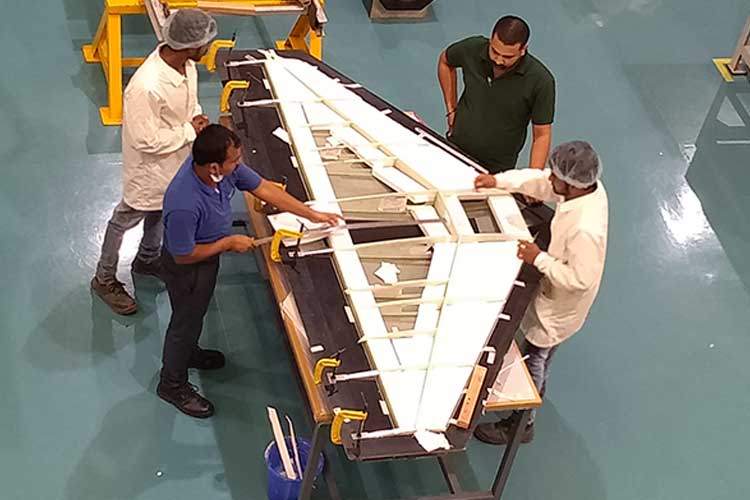 The complete composite airframe, as well as the composite tooling for manufacture of the parts has been manufactured. The aircraft is designed to fly at 450 kms per hour. The project also includes finishing, painting, assembly and testing of the airframe.
All projects have been undertaken under AS9100D and NADCAP systems and processes. Valdel AT has the distinction of obtaining AS9100 certification within 6 months of commercial manufacture.
valdel AT
Manufacturing Facility